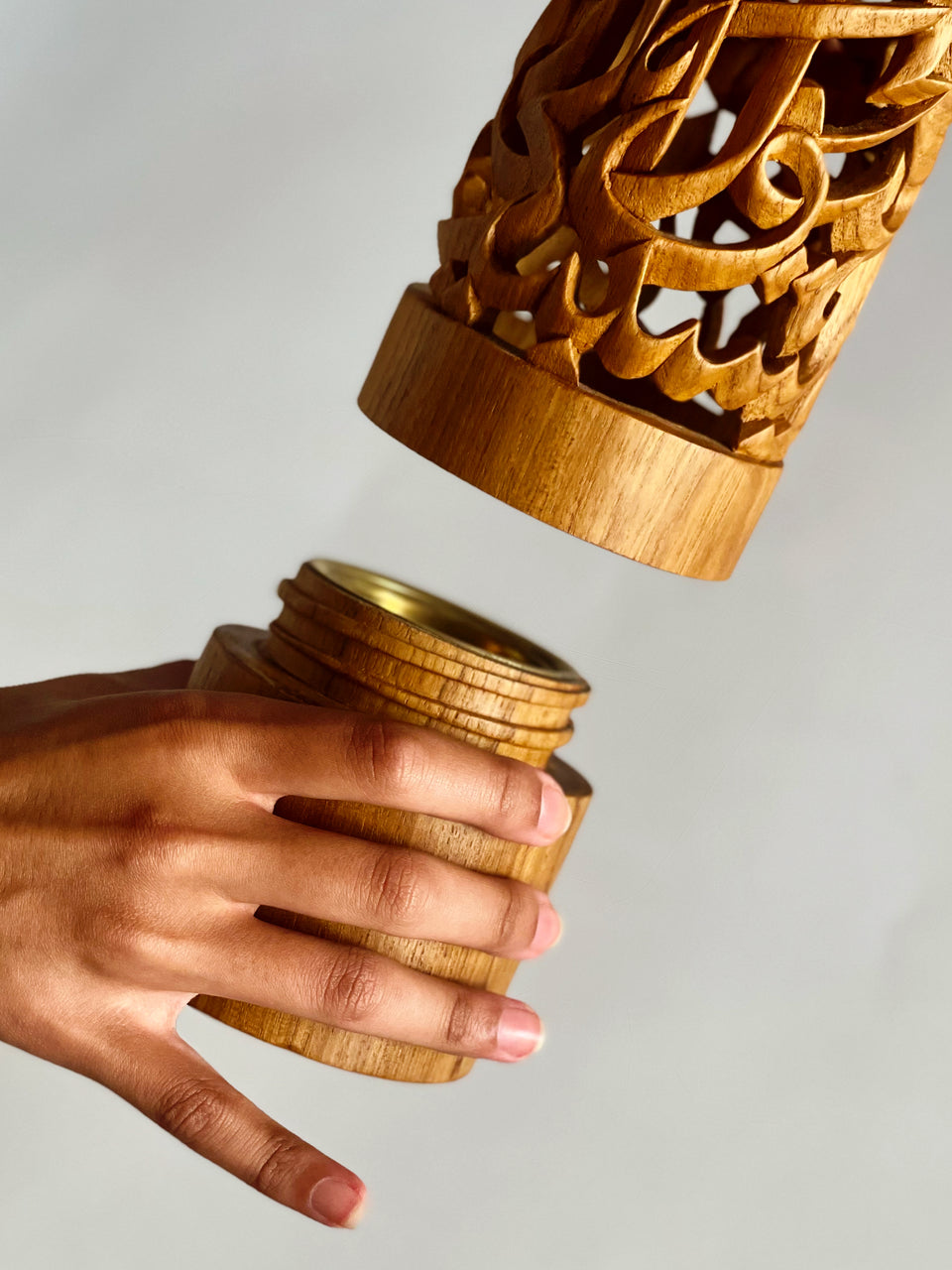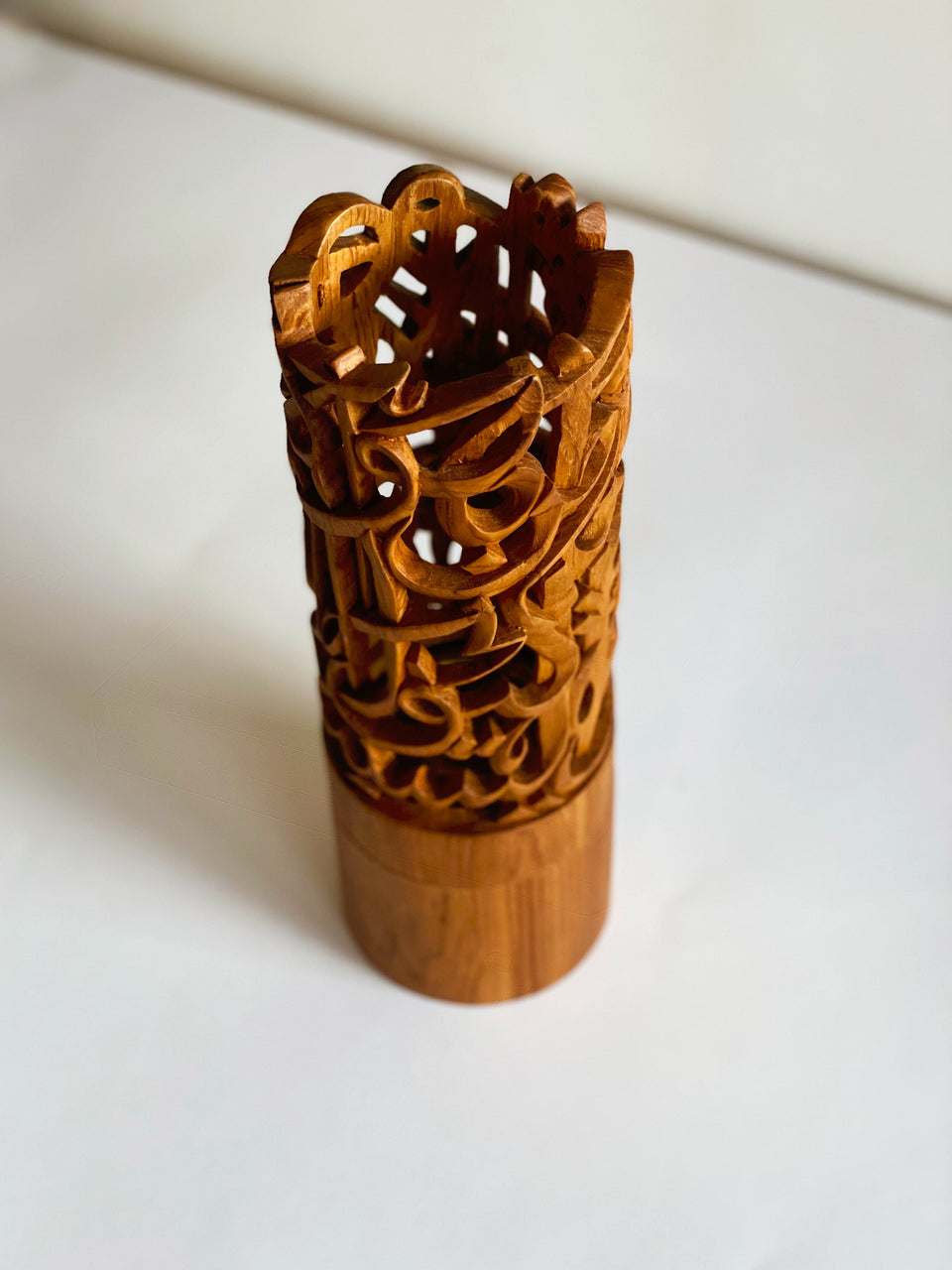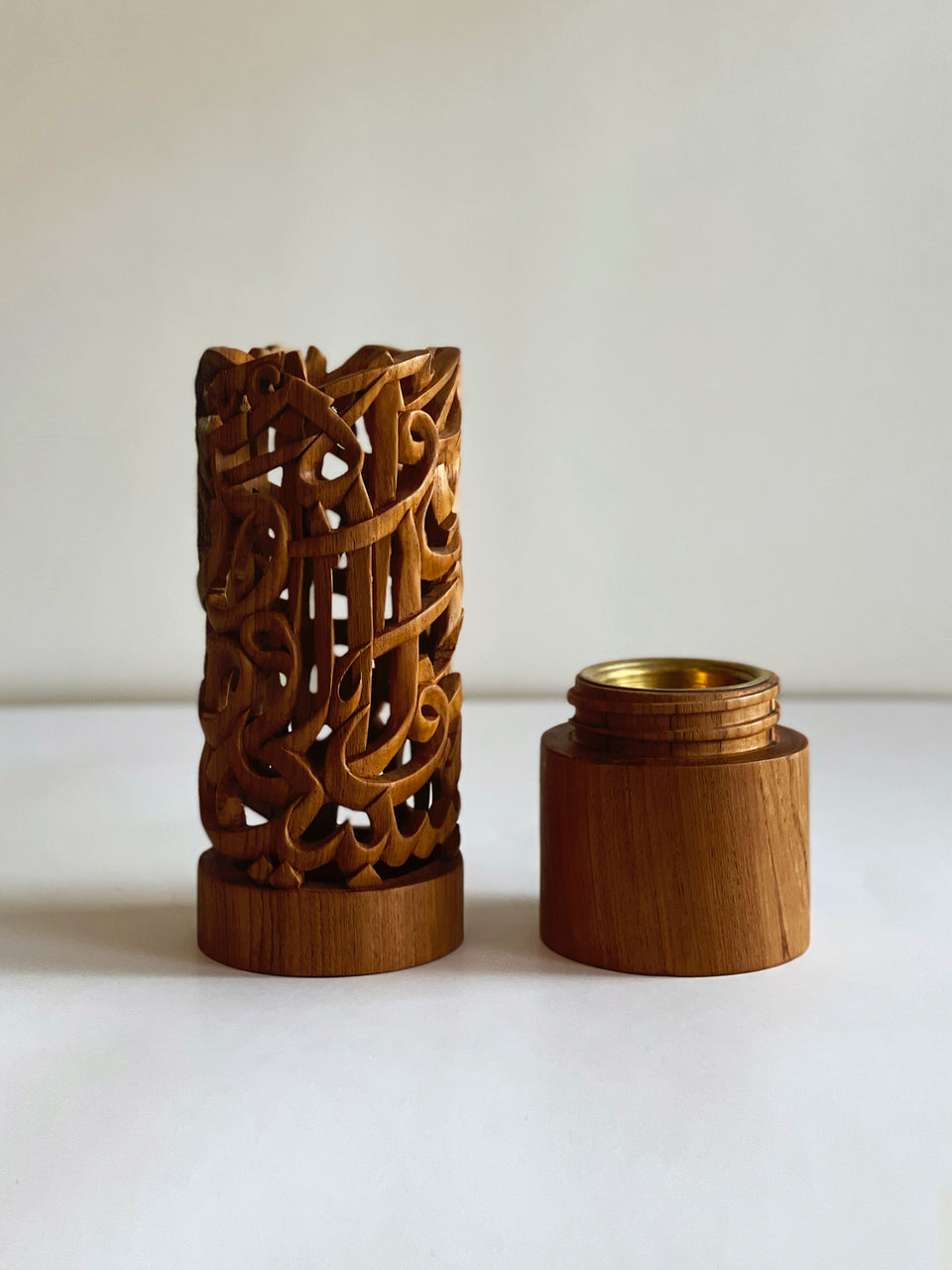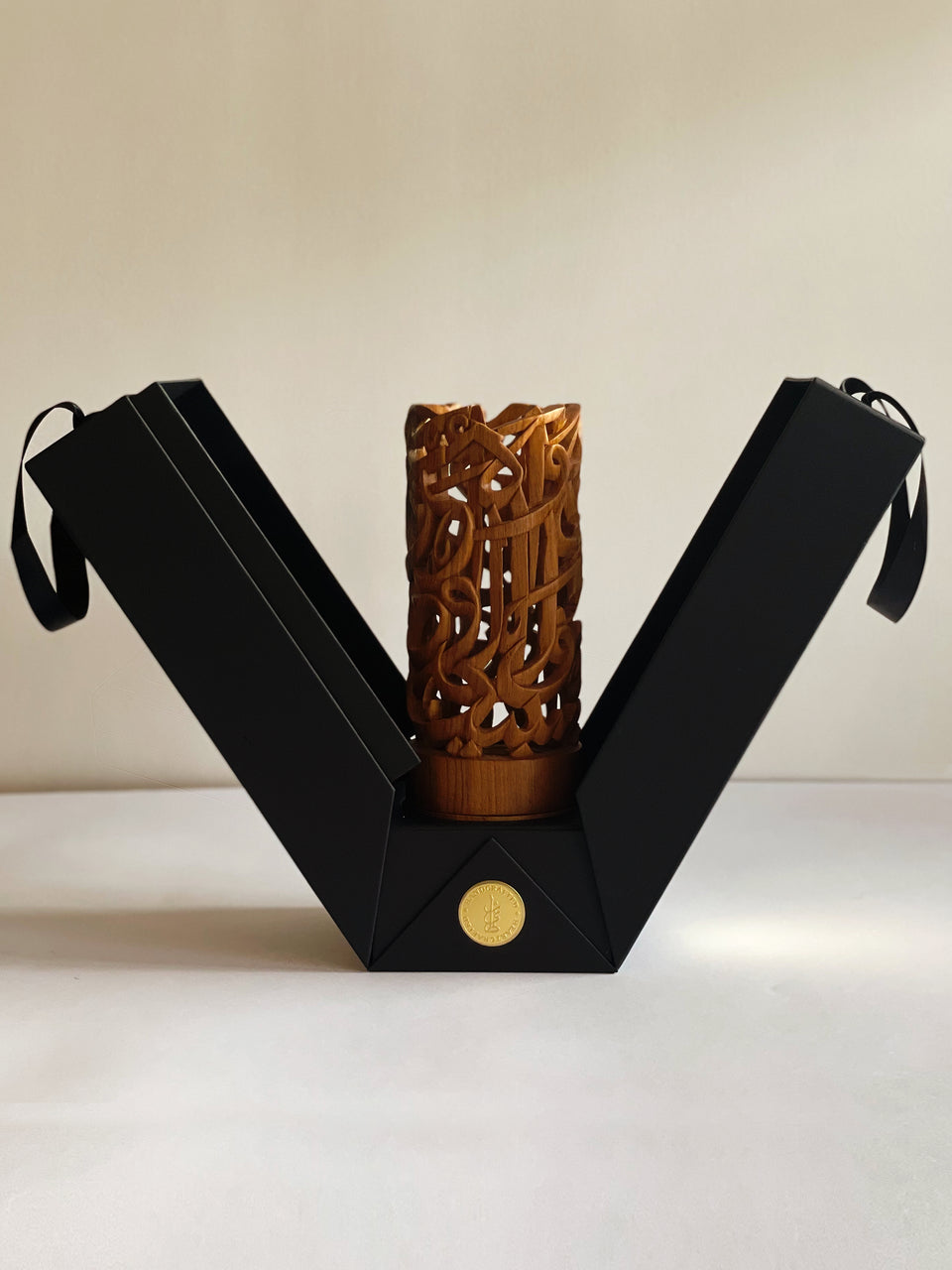 Concept 01 - Incense Burner - Classic
7
by Teeb Saudi
"Concept 01" is an incense burner inspired by the old mud towers. With its unique cylindrical design, we weaved the story of past Arabian trading practices that treasures the artistry of scent creation.
Writing: "
وأنواع الأفـاويه وجوز الطـيــب والسنبل ومنها العاج والساج ومنها العود والصـنـدل
"
Wood: Teak wood

Paint: Clear Matt coat

Accessories

: Brass

Dimensions: H30xD10 cm

Packaging: Hard Box

Gift Card: Included
Shipping & Returns
Good to know
Shipping:
- Shipping Duration within 3-4 days within the Kingdom of Saudi Arabia.
- Shipping rates are free within the Kingdom of Saudi Arabia.
- Shipping rate of 150 SAR for International Shipping.
*Rate above excludes large pieces and custom orders & special requests.
Returns:
- Returns are applicable within seven working days. All items are inspected and shipped with maximum care.
Kindly contact us on orders@teeb-saudi.com for any return or refund.
Each piece carries particularities significant to each and every piece; colors may vary with time. Some wood cracks may appear due to natural wood treatment.