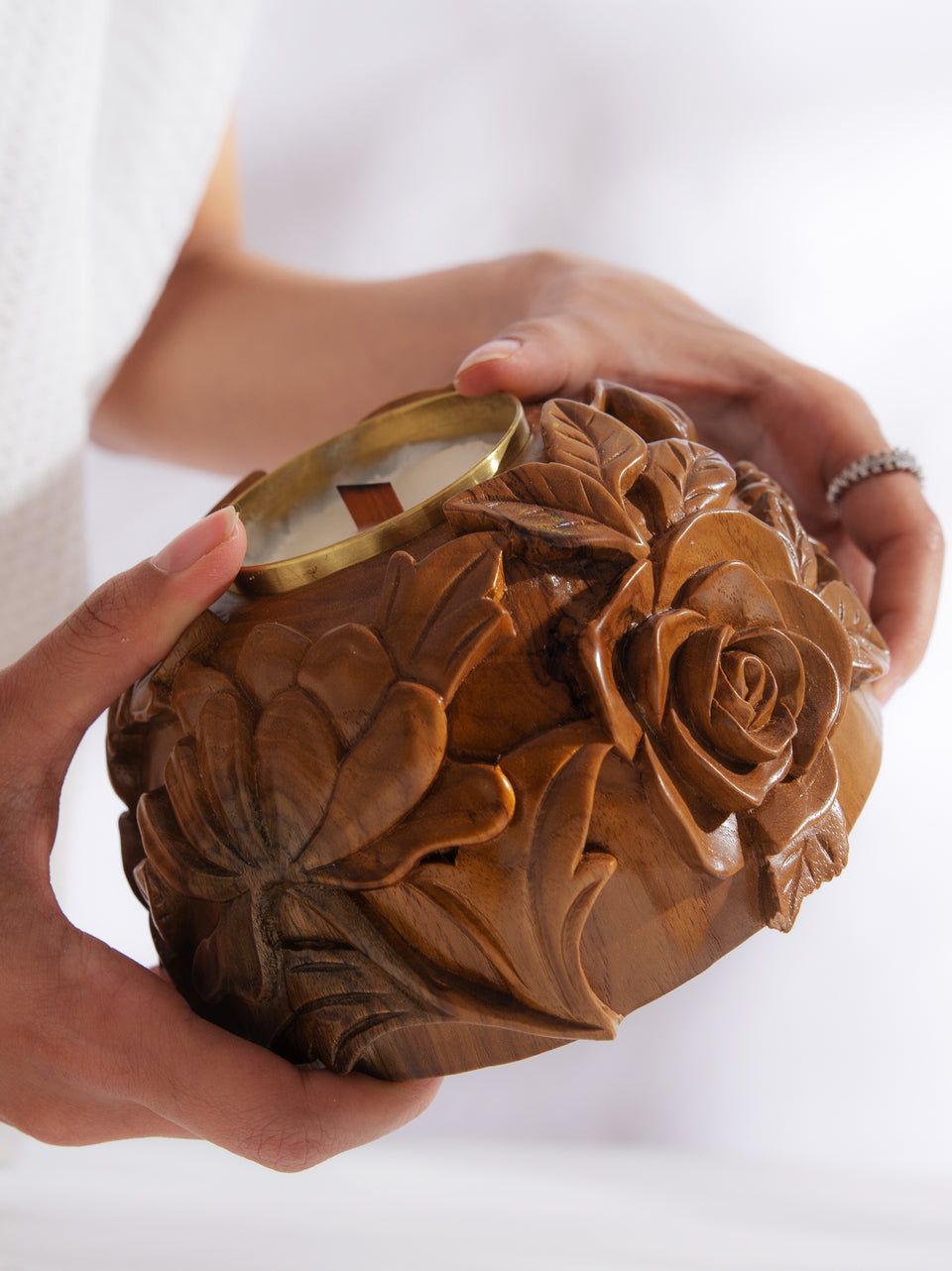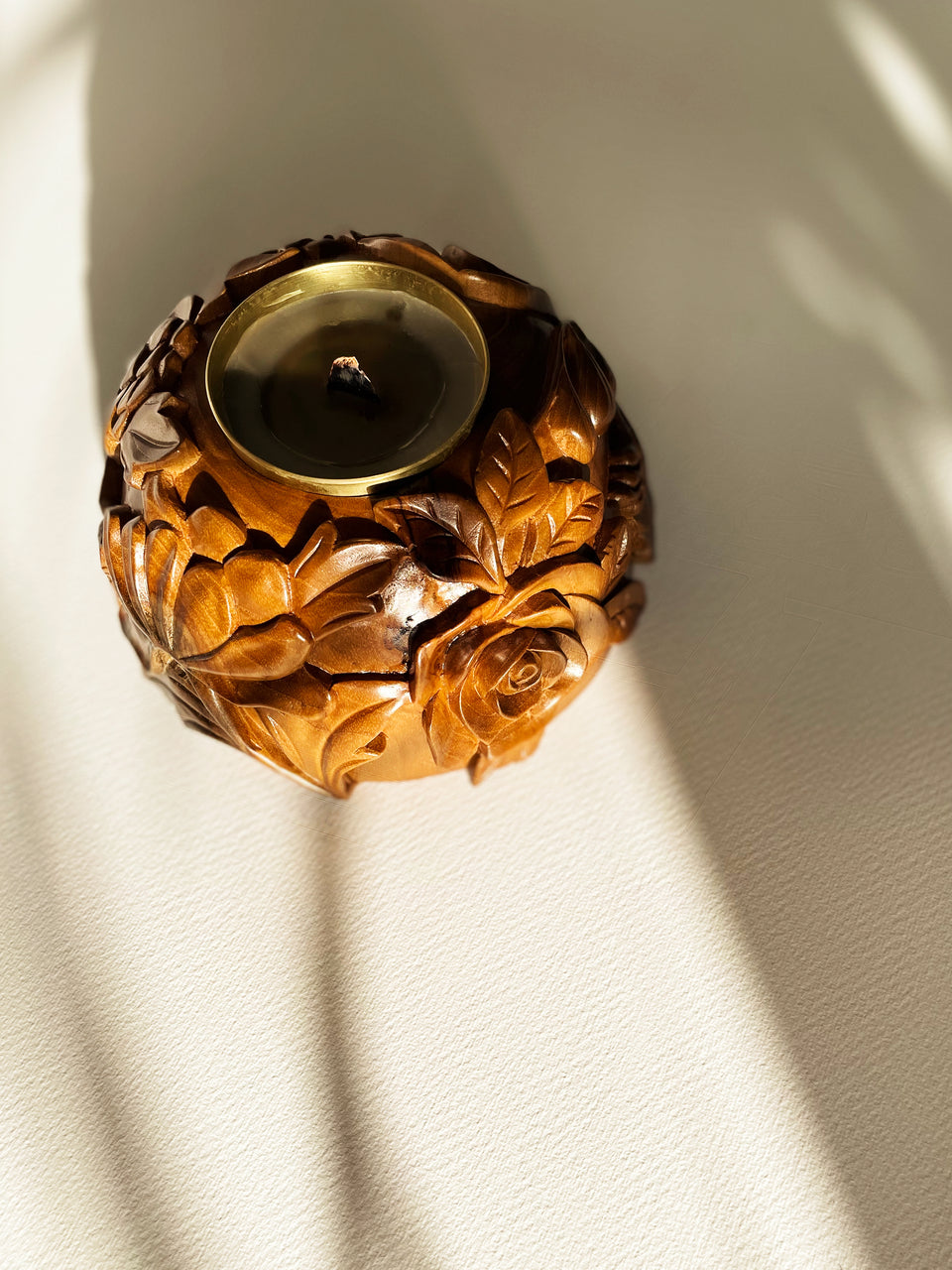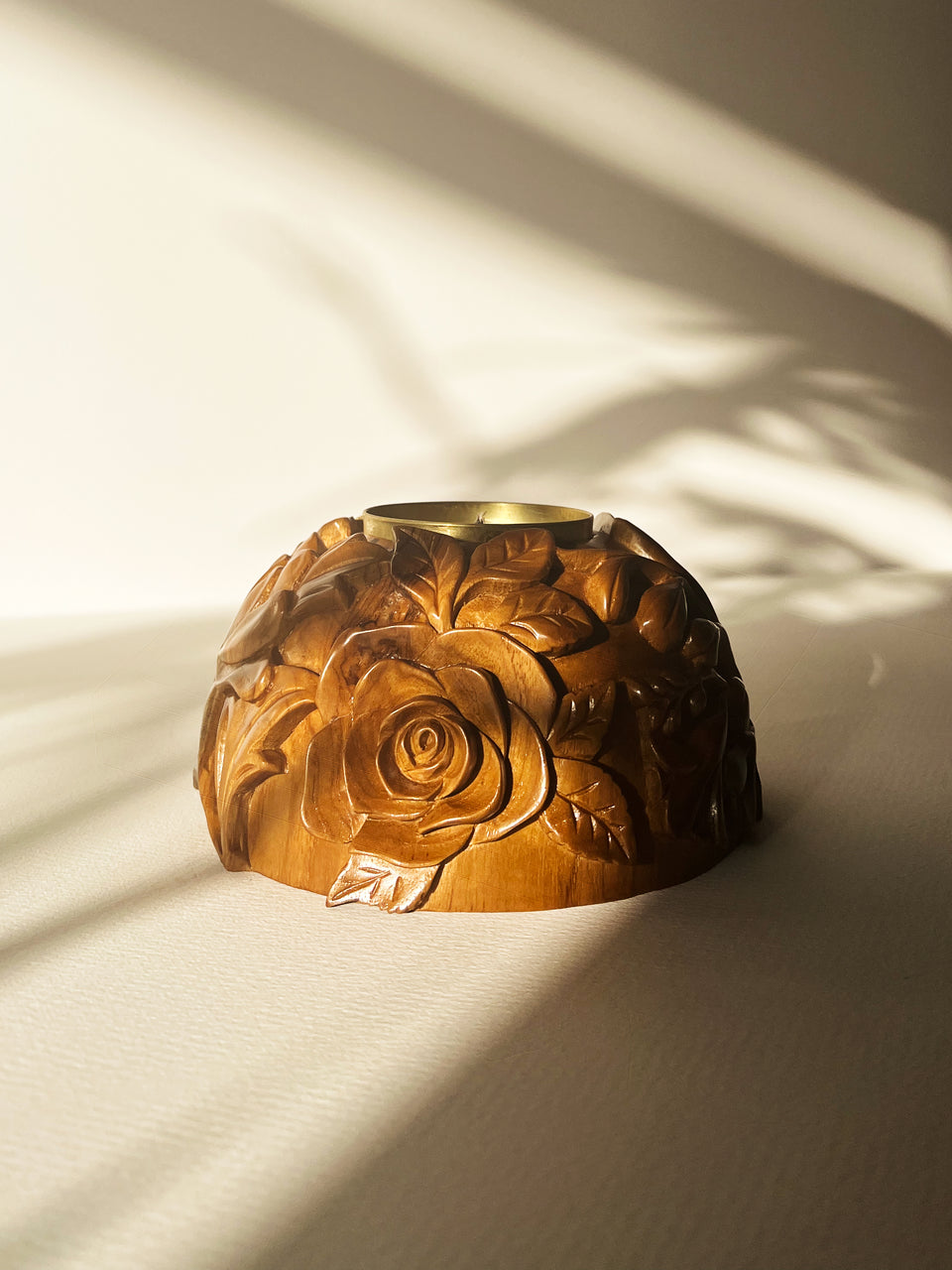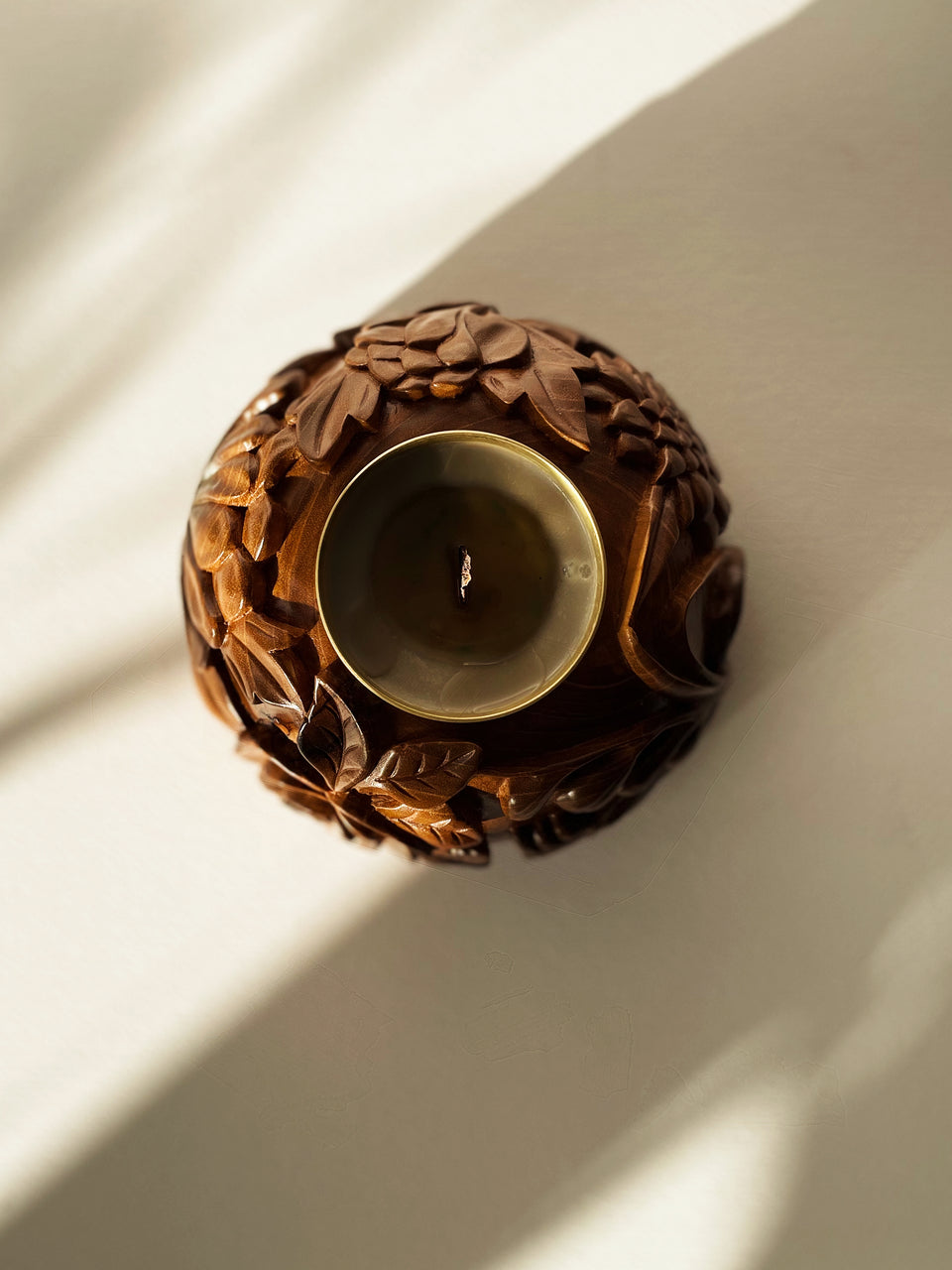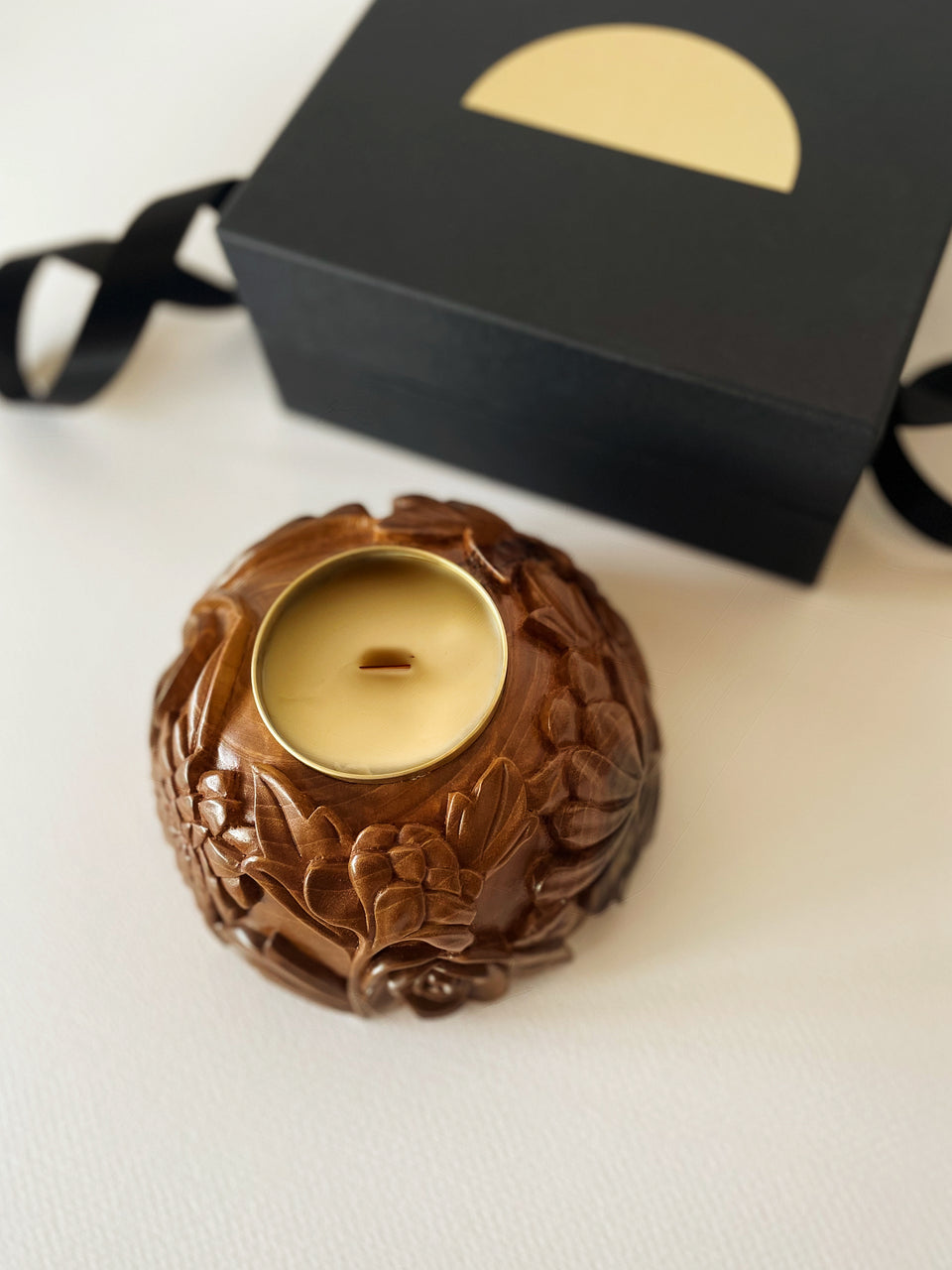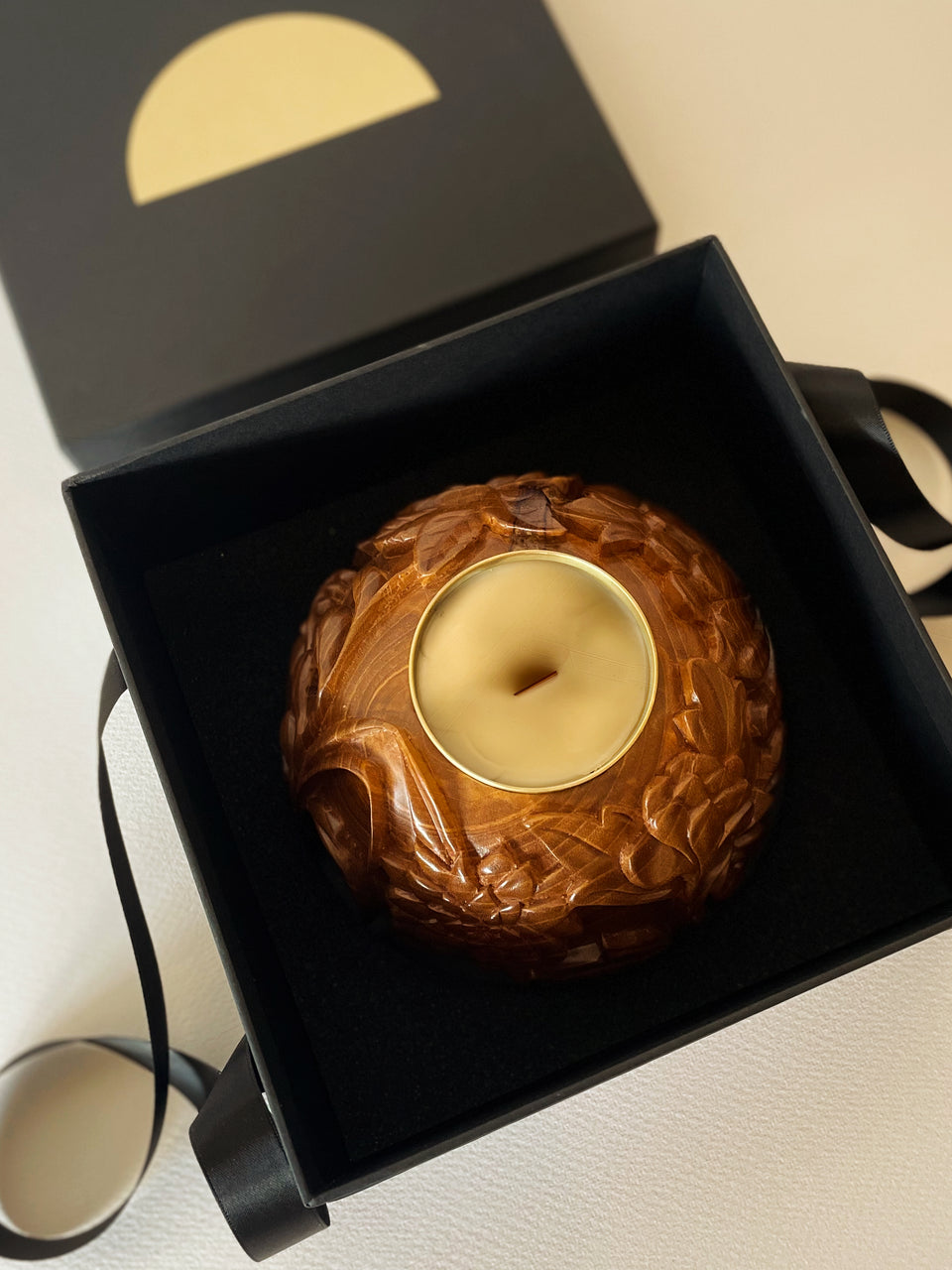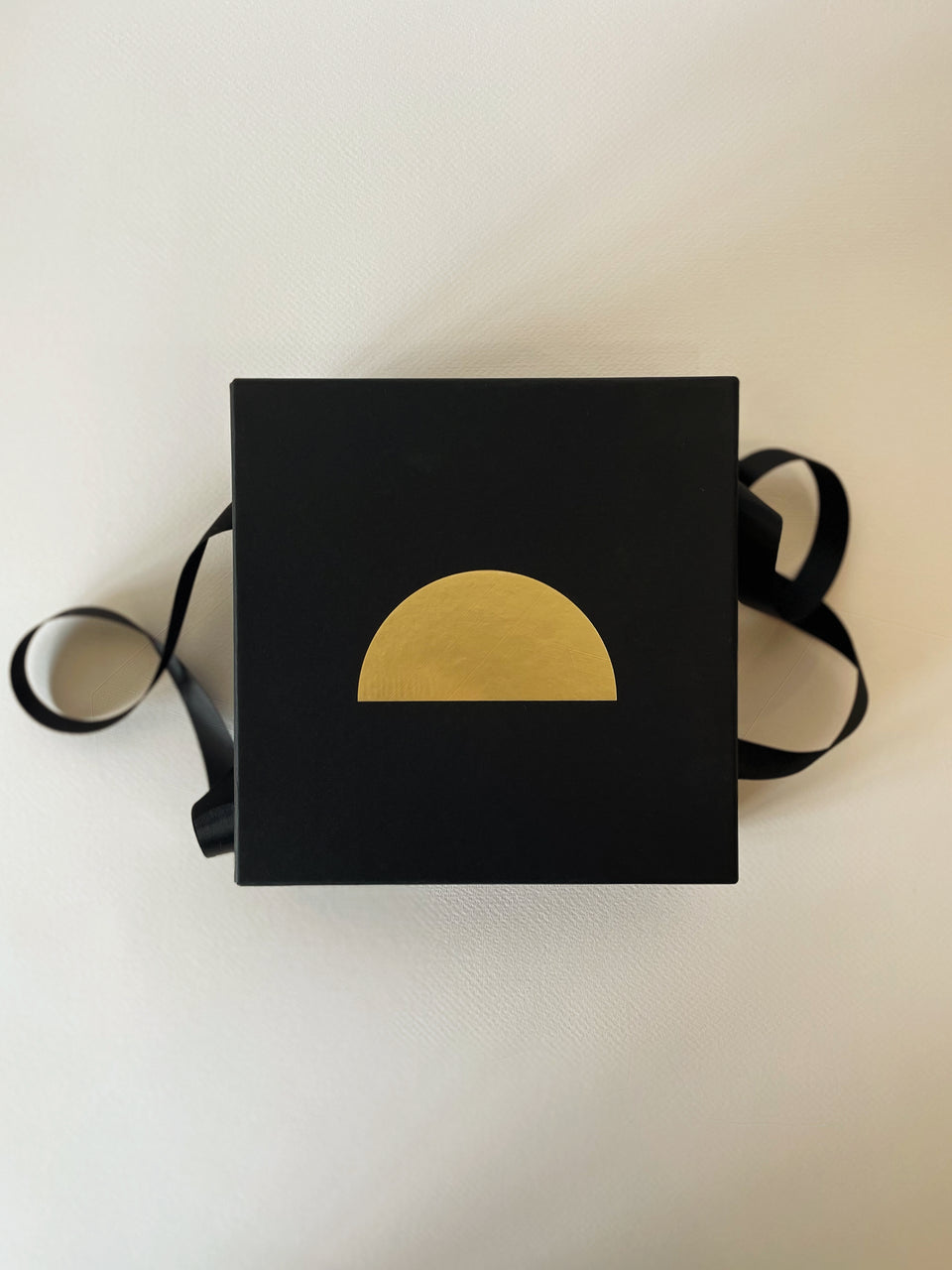 Concept 26 -  Moon Candle
by Teeb Saudi
"Concept 26" is an aromatic candle designed with the richness of Saudi nature in mind. With its hemispherical shape, this unique candle holder comes with a handmade candle with the scent of Oud, turmeric and saffron combined, using the best bee wax and locally sourced essential oil.
-
Wood: Teak wood

Paint: Clear Matt coat

Accessories: Copper Bowl

Dimensions: H8xD15 cm

Packaging: Hard Box

Gift Card: Included
Shipping & Returns
Good to know
Shipping:
- Shipping Duration within 3-4 days within the Kingdom of Saudi Arabia.
- Shipping rates are free within the Kingdom of Saudi Arabia.
- Shipping rate of 150 SAR for International Shipping.
*Rate above excludes large pieces and custom orders & special requests.
Returns:
- Returns are applicable within seven working days. All items are inspected and shipped with maximum care.
Kindly contact us on orders@teeb-saudi.com for any return or refund.
Each piece carries particularities significant to each and every piece; colors may vary with time. Some wood cracks may appear due to natural wood treatment.